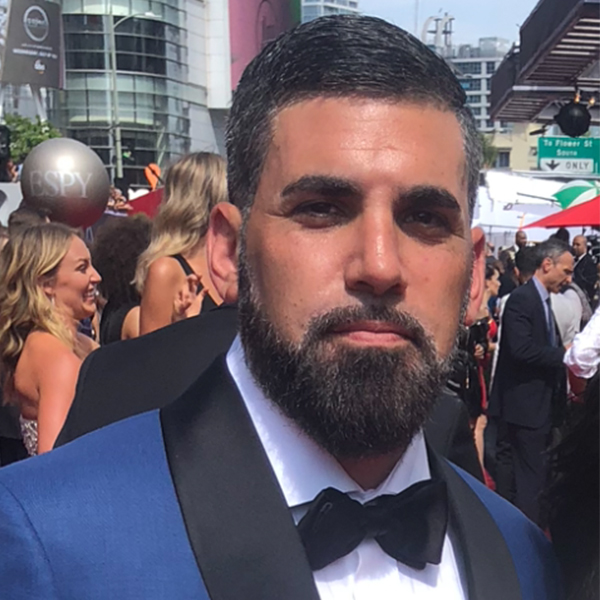 Dan Saffron
Head Agent & CEO // NFLPA Certified Contract Advisor
Dan negotiated over 60 million dollars in contracts in the last two years of Free-Agency. He is the CEO of PFS Agency and a certified NFLPA Contract Advisor. In addition to being the lead negotiator on player contracts, Dan builds personal relationships with each client to ensure their everyday needs are met.
Dan excels in managing PFS Agency clients both on and off the field to allow them to focus entirely on football and their family. Dan also has extensive experience in building player foundations and showing his clients how to make a positive impact on their community. Each year, Dan works with various players to execute numerous charity events, free youth camps, Thanksgiving drives, and holiday drives in various communities. Dan's passion for his career has enabled great success.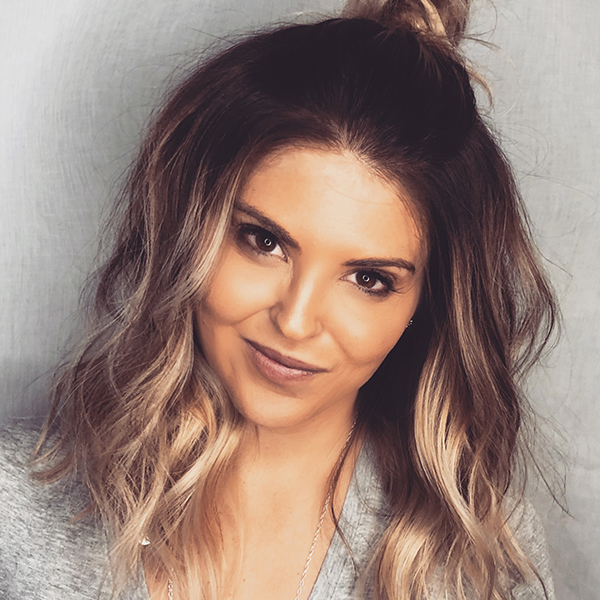 Samantha Sankovich
SVP, Athlete Management & Marketing Strategy // NFLPA Certified Contract Advisor
Samantha Sankovich is an NFLPA Certified Contract Advisor and a Marketing Strategist. She has worked with entertainment, lifestyle, collegiate and professional sports clients to build their brands, tell their stories, gain traction in the marketplace, and elevate their businesses.
Most recently a Product Line Manager for the Basketball Footwear division at Under Armour, Samantha has a passion for all things sports, dedicating 10 years of her professional career to the landscape.  With Samantha's progressive thinking and understanding of the fast-paced, ever-changing digital world, as well as her extensive experience in communications, public relations, sports and entertainment client relations, event management, and product development analytics, she joins PFS Agency to head the athlete and in-house marketing division and company operations.
A Baltimore native, Samantha is a former Division-I collegiate athlete who received her Undergraduate Degree in American Studies-Communications from the University of Maryland, Baltimore County (UMBC), and earned her Master's Degree in Broadcast Journalism from the University of Miami (FL).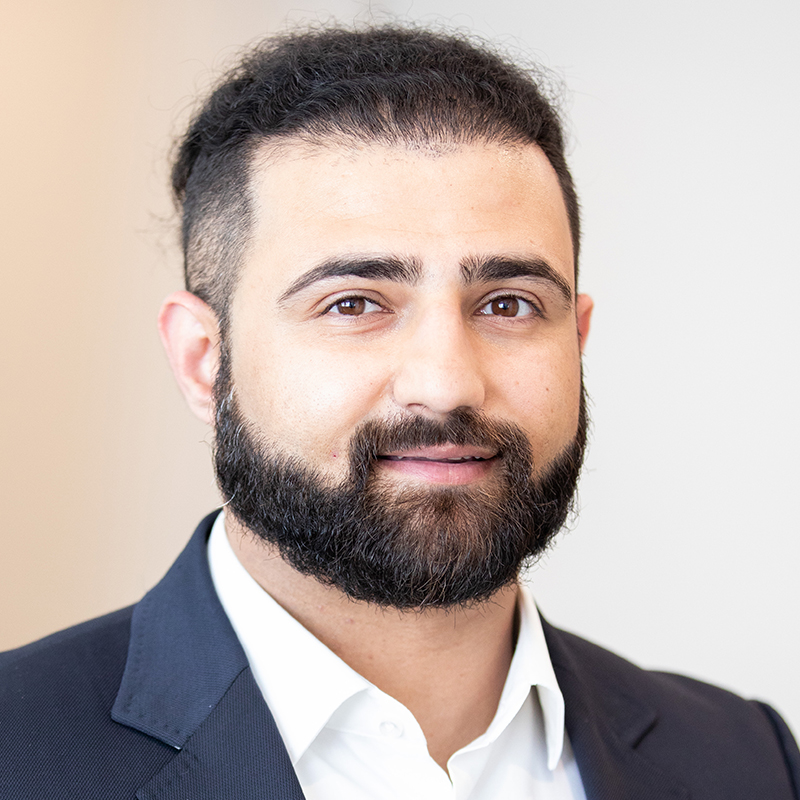 Sam Mirza
Senior Agent // NFLPA Certified Contract Advisor
Sam is an NFLPA Certified Contract Advisor who joined the PFS team in 2019. Prior to joining PFS, Sam founded The Mogul Group, where he was responsible for handling all contract negotiations, branding, marketing, and endorsement opportunities for clients. 
Sam's innate ability to create a genuine relationship with his clients and families has led to his success as a trusted advisor.  In the 2019 NFL Draft, Sam negotiated one of the highest UDFA deals for his client.
Sam graduated from Florida Coastal School of Law in only two years and is passionate about the business. He brings a wealth of business and negotiation experience to the PFS team. Originally from Baltimore, Sam resides in the San Francisco Bay Area.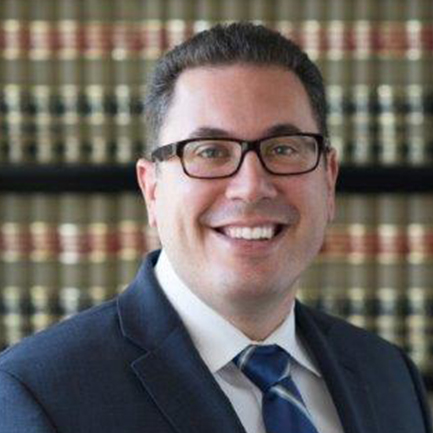 Elan Rafael
Senior Agent // NFLPA Certified Contract Advisor
Elan is an NFLPA Certified Contract Advisor and also a licensed attorney with over 15 years of experience.  Elan joined PFS Agency in 2017.  He provides support to the agency in NFL player contract negotiations and he also assists the agency with recruiting new clients.  Elan combines his strong knowledge of contract law and excellent negotiating skills to help maximize his clients' potential.
Elan received his Bachelor's Degree in Finance from Florida State University (2001) and his Juris Doctorate from California Western School of law (2003).  He and his wife Flora reside in Baltimore, Maryland with their 3 children, Joshua, Jordan, and Daniella.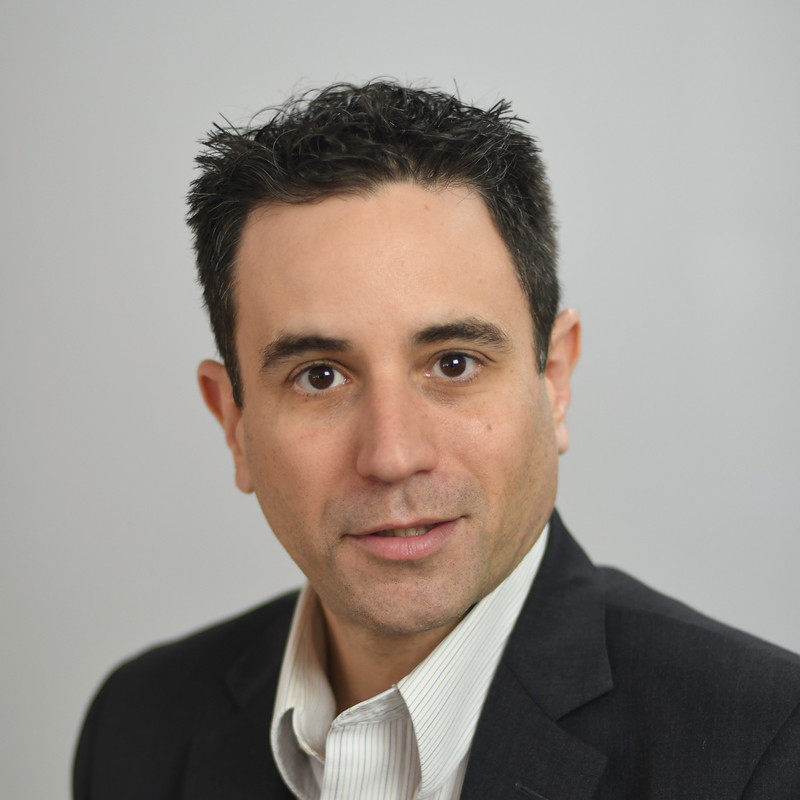 Jonathan M. Herbst
General Counsel // NFLPA Certified Contract Advisor
Jonathan Herbst is an NFLPA Certified Contract Advisor and a founding member of PFS Agency. He regularly represents the agency's clients in contract negotiations with NFL clubs. Jon also serves as PFS Agency's General Counsel. In this capacity, he handles PFS Agency's legal matters, including representing the agency and its clients at NFLPA arbitration proceedings.
Jon is a graduate of the University of Delaware (B.A., 1999) and the University of Maryland School of Law (J.D., 2003). He is a member of the Maryland bar and the Sports Lawyers Association.
Jon is actively involved with various charities and community groups, including serving on the Board of Directors of the Sports Boosters of Maryland, Inc., a 501(c)(3) charitable organization that raises money for local youth athletic organizations. Jon and his wife, Irina, reside in Baltimore, Maryland with their daughter, Madelyn and son, Sam.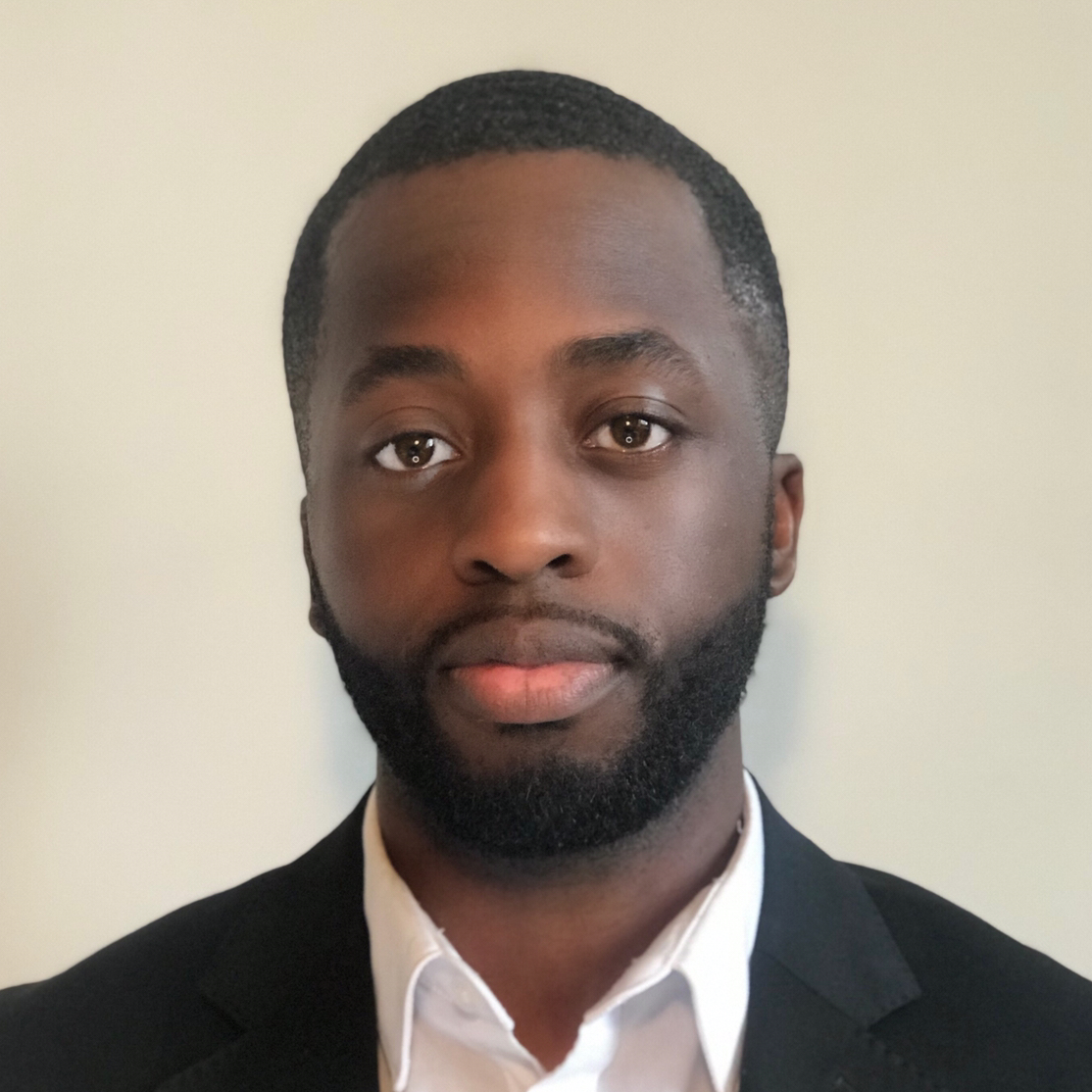 Kenneth Harris
Agent // NFLPA Certified Contract Advisor
Kenneth is an NFLPA Certified Contract Advisor and licensed attorney who joined PFS in 2019. With a unique legal background, Kenneth brings his excellent advocacy skills and an analytical approach everyday, especially to each negotiation. 
Before joining PFS, Kenneth was a member of a prominent Government Relations firm. He lobbied high-level elected officials and completed a fellowship on Capitol Hill. With this background, Kenneth prides himself on listening to clients and developing strategic plans tailored to their individual needs.
Kenneth is a graduate of the University of Maryland School of Law and an alumnus of Calvert Hall College High School. Born and raised in Baltimore City, Kenneth is a dedicated mentor to inner-city youth who face similar challenges and obstacles as he once did. He remains active in local nonprofits and youth sports programs throughout Baltimore City.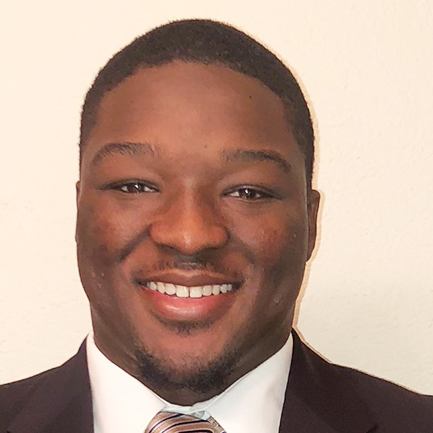 Rawleigh Williams
Assistant to Agent
Rawleigh joins the PFS Team as Assistant to Agent, after recently working as a marketing intern for the Dallas Cowboys, as well as a finance intern for the University of Arkansas' Athletic Department,
Rawleigh brings with him strong player knowledge and an impressive football background. During his senior year of High School (2014-15), he led the entire state of Texas in rushing yards, set 5 school records, and was named Texas State Player of the Year. He accepted a scholarship to play at the University of Arkansas, where he was named a member of the Freshman All-SEC Team, 1st-Team All-SEC as a sophomore, and led the SEC in rushing yards in 2016.
His achievements off the field were just as notable, including being named two-time Academic All-SEC, a Scholastic Award winner, the Paul Eells Award winner, a member of the Team Leadership Council, and a team representative at the SEC Student Athlete Leadership Council. Rawleigh graduated with a Bachelor's Degree in business finance in three years, and is currently pursuing a Master's Degree in Operations Management.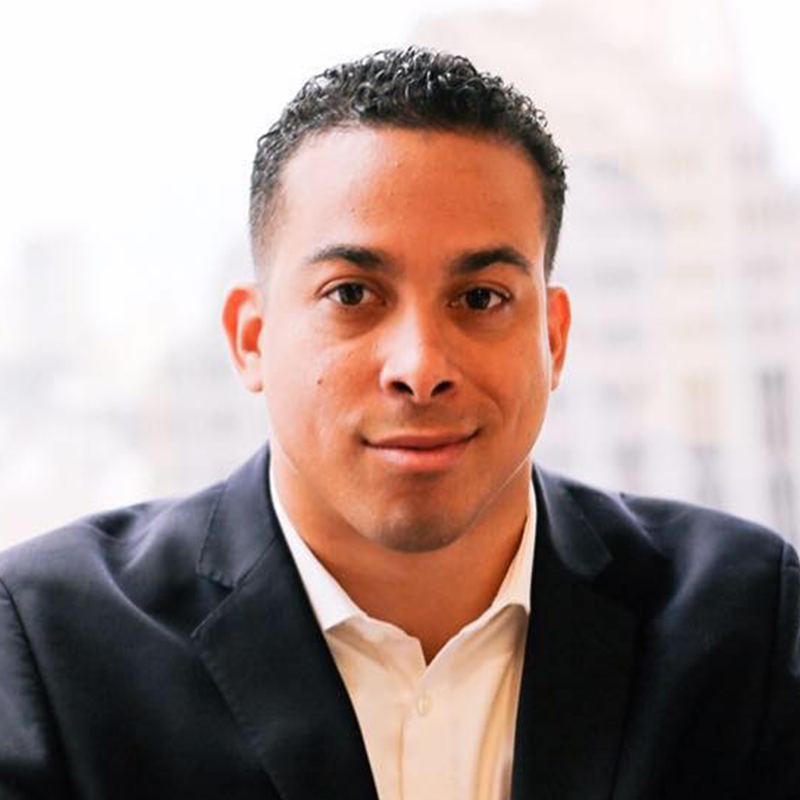 Derek Hawkridge
Assistant to Agent
Derek Hawkridge joined the PFS team alongside Sam Mirza in 2019. He is an NBPA Certified Contract Advisor, who played collegiate football at Colorado State University-Pueblo. It was then that he realized he wanted to help athletes achieve generational success as a furthered career.
                Derek also has a strong financial guidance background. Before becoming an agent, he dedicated his career to helping athletes protect and grow their financial earnings. He is a fully licensed Financial Advisor, with $150MM Assets Under Management. He holds the Series 7, Series 66, and Series 63 licenses.
                Derek received his Bachelor's Degree in Finance from Colorado State University-Pueblo, and as a Bay Area-native, Derek and his wife continue to reside in San Francisco, California. Derek continues to bring the perspective and contacts of both an athlete and an agent.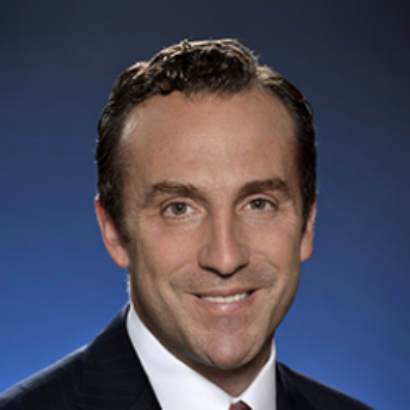 Reed S. Cordish
Principal
Reed S. Cordish is a Principal and Partner of The Cordish Companies, the international real estate development and entertainment company. He is also President of Entertainment Consulting International ("ECI"), an entertainment and restaurant operating company Mr. Cordish founded, along with other Partners of The Cordish Companies.
At The Cordish Companies, Mr. Cordish has played a pivotal role in developing the company's Live! brand, which has grown to encompass large-scale entertainment projects, sports-anchored districts, casinos, hotels and residential projects. Welcoming over 50 million visitors annually, Cordish's Live! projects are among the highest profile sports, dining, entertainment and hospitality destinations in the country. Mr. Cordish is responsible for the development and management of the company's Live! Districts. In addition, Mr. Cordish has developed strategic partnerships for Cordish's projects with multiple major international brands and companies, including MillerCoors, Anheuser-Busch, Comcast, NBC Sports and Fox Sports.
As President of Entertainment Consulting International, Mr. Cordish has grown the company from its inception into one of the largest food, beverage, and entertainment operating companies in the country. ECI has created, developed and operates multiple award-winning concepts, including growth-brands Sports & Social and PBR, and partnerships with premier chefs and celebrities like Guy Fieri and Troy Aikman.
Mr. Cordish has a Bachelor of Arts from Princeton University, where he was awarded the William Roper Award for scholastic and athletic excellence. Prior to joining The Cordish Companies, Mr. Cordish was a world-ranked professional tennis player on the Association of Tennis Professionals Tour. He serves on the Board of Trustees for Johns Hopkins Hospital and is involved philanthropically in multiple non-profits in the city. Mr. Cordish lives in Baltimore, Maryland with his wife, Margaret, and two daughters.


Jonathan Ehrenfeld
Principal
Jonathan Ehrenfeld is a solutions-focused entrepreneur and senior executive, with more than 20 years of success across the real estate, waste removal, environmental abatement, and construction industries. Leveraging his extensive experience in helping a wide variety of companies, he is well versed and experienced in leading organizations through challenging conditions to ultimately achieve success. His broad areas of expertise include leadership, operational management, financial restructuring, human capital development, growth and expansion, and business development.
A thoughtful and consummate business professional, Jonathan has matured in the midst of many organizations that he founded over the last two decades. Since starting his first company in 2004, Jonathan has been a steady and guiding force for his teams through periods of economic expansion and recession.
Long respected for his astute business acumen and integrity, Jonathan has focused on maximizing operating performance while assembling teams of experts across all segments of his companies. He places a tremendous emphasis on developing a positive environment for all team members – providing them the necessary resources, challenging them to achieve greater things, and consistently celebrating their success.
Jonathan's reserved demeanor belies a confident, forward-thinking leader of multiple entities – collectively overseeing more than 300 employees. Applying quantitative data to the decision-making process, he finds innovative solutions to position his organizations for a brighter future.